Private Label beauty skin care tools
Private Label beauty skin care tools
Jade Roller is the popular beauty skin care tools recently, which is luxury quality.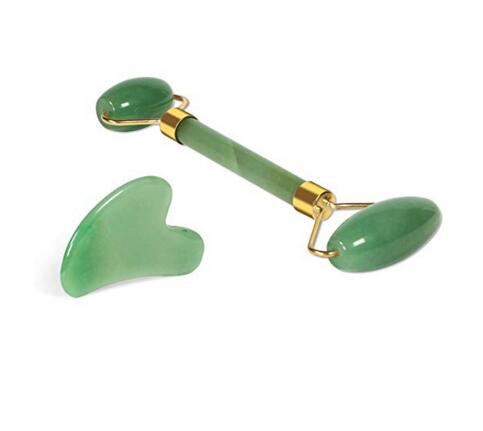 We can private label and wholesale the beauty products and tools as you need.
The description of the skin care tool jade roller:
1.Easy-grabbed handle and two heads so that you will not afraid of slipping out from your hand when you are massage your face.
2.Regular use our jade roller as your skin care tool can reduces your dark circles under the eyes and puffiness,meanwhile it can promote blood circulation around the eye area. Gentle facial massage to help to reduce wrinkles, exercise the facial muscles and revitalize elasticity of skin.Your face will be less puffy,feel less tense but look tighter
3.The big roller always massage your face, head, back, arms and legs.The small roller suit massage nose,eye and so on.Applying barely any pressure,make you relaxing after work.
4.HAND MADE JADE ROLLER WITH NATURAL JADE - Made of 100% natural jade stone,Smooth touch feeling that never hurt your skin.Use with face cream can promoted the cream absorptioned. Longterm using Jade Massager roller could be perennial youth.
We also have other skin care tools like derma roller and beauty bars, welcome inquiries.
Get the latest price? We'll respond as soon as possible(within 12 hours)